Today I spent all day running around and preparing for a long ride that I'm going on tomorrow. I was so busy working on my bike that I almost didn't have time to ride it! Funny how life gets in the way of itself. But it was the first day of 30 Days of Biking, so I really needed to be intentional in getting out.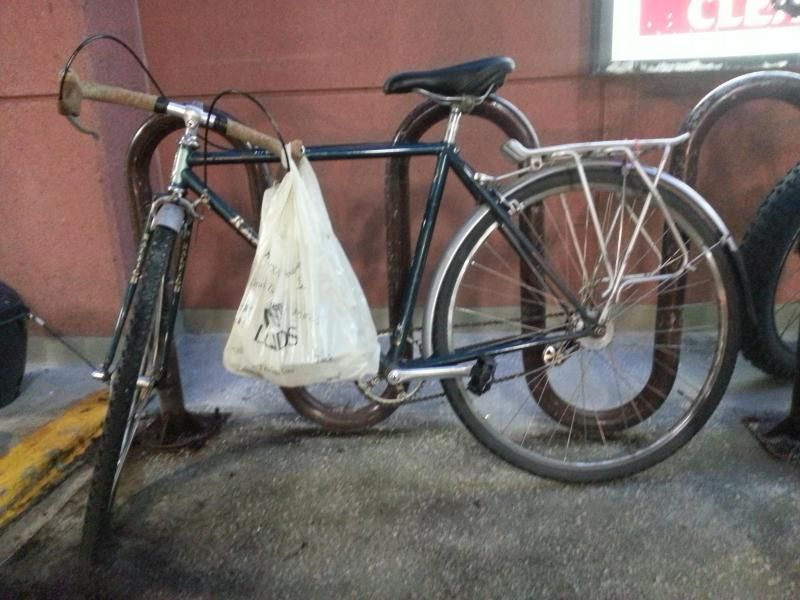 Today, my bike took me to the grocery store. It was a quick ride, and nothing special, a few short blocks that I ride all the time. But I was glad to get out of the house even for a moment. I caught a lovely sunset and filled tired lungs with cold fresh air. I chatted with a friend as I picked through the veggies and hummed a song I thought I'd forgotten on the way home. After a buzzy-brain day, a short ride was a chance to clear my mind and re-focus on the many tasks ahead. A normal day took a sweetness and simplicity; that's the beauty of using a bike for our daily tasks.
How was your first day of biking? Share your thoughts with me.