There was recently a discussion in our Facebook group about the pink pussy hats popularized by the women's march in January. I've collected some thoughts and resources here in this post.
Women and trans folks need to buck the cis heteropatriarchy in solidarity with each other
Reproductive rights, trans health, women's health, immigration reform, services for survivors of domestic violence, healing from sexual violence, wealth equity.
All of these things are critical to women/trans/non-binary/queer survival. None of these things are inherently white, or require a pussy. All of us who do not have white cis male privilege need to have access, rights, and resources.
That said, I'd like to ask everyone to join me in considering what a sea of pink pussy hats says to QTPOC women and trans folks who are struggling. What does solidarity look like? What doesn't solidarity look like?
Assigned Male Comics by Sophie Labelle
Pink pussy hats are not inclusive of BIPOC and Trans women
This article verbalizes some of the reasons why pink pussy hats are unwelcoming and threatening to me, as a QTPOC.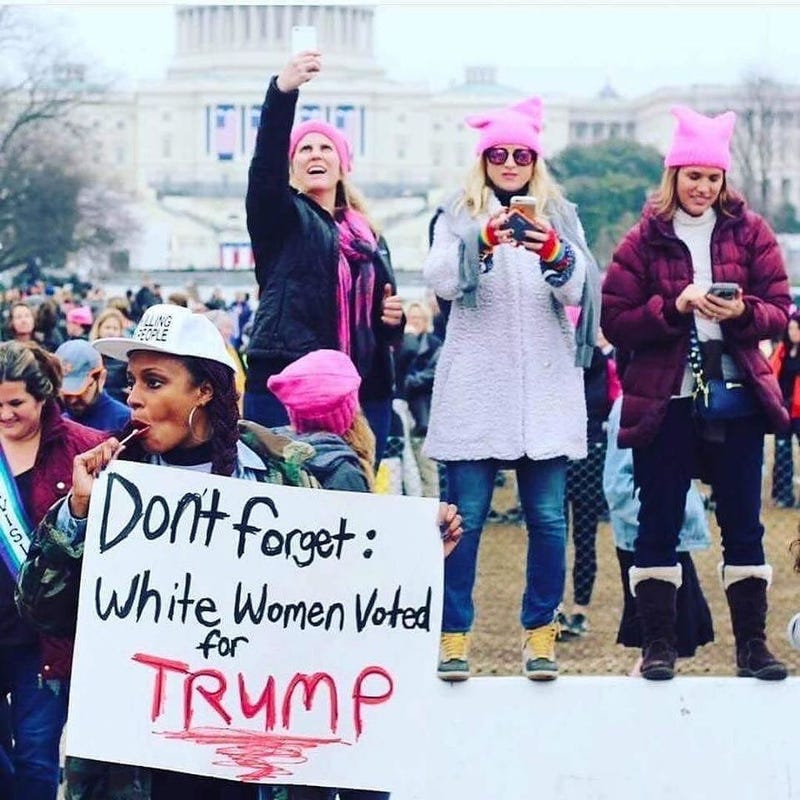 Respect to Angela Peoples in this photo taken by Kevin Banatte.
Read More