Jen presented at our Bike Camping 101 session this spring, and had great tips and adventure stories to share. Benji and Jen's zine is full of the same kinds of stories and helpful hints, with great photo collages and a, "You can too!" spirit. I really enjoyed this zine, and I hope to snag some extra copies for the Grease Rag House Library.
"Small Bikes, Big Trees: two brown folks brave the Pacific Coast from one hometown to another" the bike tour zine is now available!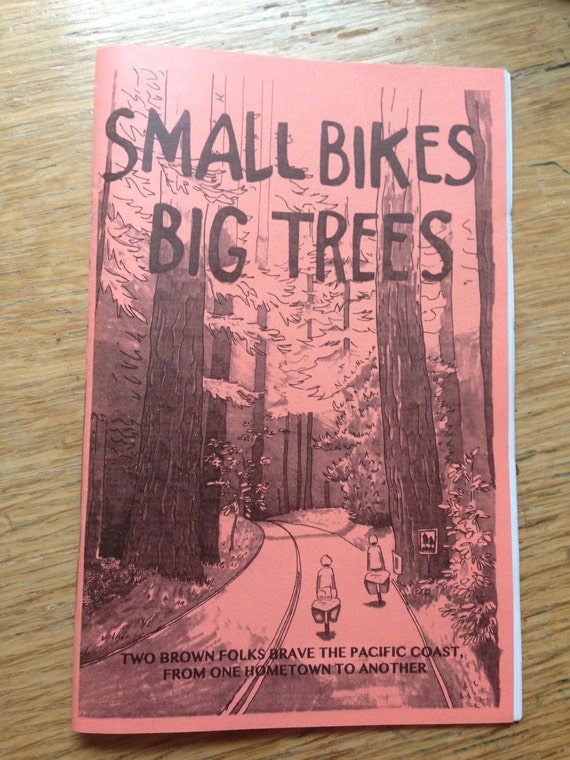 We are Jen and Benji, new to the Twin Cities, we wanted to share with you all our adventures of bike touring the Pacific Coast! In 2013, we biked from Seattle to San Diego. The trip was 2 months long covering about 1900 miles and brought us from Benji's hometown of Seattle to Jen's in Southern California. This zine is about our experiences individually and together, as People of Color, as small and not particularly athletic people, for Jen as a queer woman, and as people who have felt discouraged about doing something like this. But we did it! So, we wanted share our story, and also hopefully encourage other people to take a chance and do something like this too. In it, you will find stories, reflections, bike touring tips, our itinerary, and lots of photos from our tour.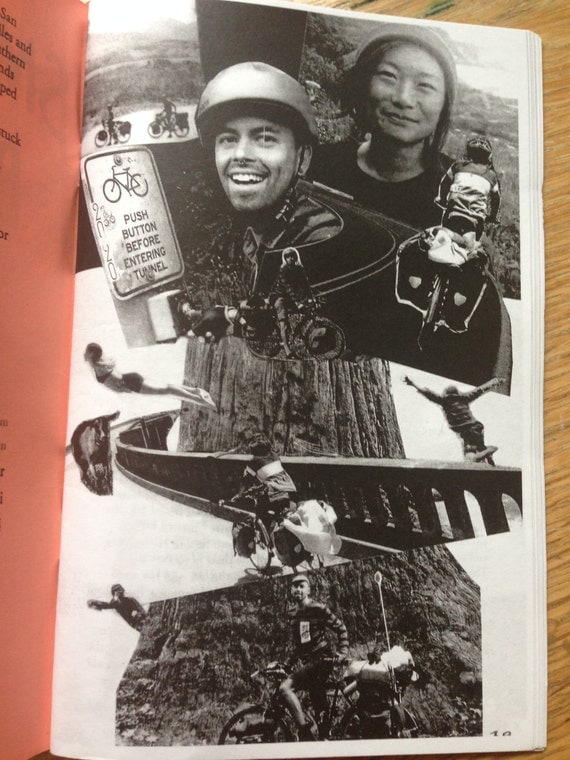 We have copies of the zine available on Etsy, but if you're in the Twin cities, we can also just hand deliver a copy to you. Just send an email and we'll make it happen! jenniferchennifer@gmail.com
We are asking for $2.00 to cover printing costs, but we are also open to trades and also giving them out free of cost if that makes it more possible for you to have one.
Also, please feel free to email us with any questions or feedback or if you have ideas of places in town that would be interested in carrying copies of the zine. Thanks!